See the Chariot Bucket in Action
Giving your technicians the right tools for the job will:
Reduce worksite frustration and increase job satisfaction
Increase efficiency and profitability
Reduce variability for tighter costing and more accurate scheduling
Improve safety
Protect your product from damage
Convey professionalism to customers
The Chariot Bucket makes the Van Ladder a one-man aerial workshop. With a rounded front and a rotating fork system for material handling, the Chariot Bucket allows a 200 lb. installer to bring an additional 200 lbs. in the bucket and smoothly rotate the forks into position for hands-free access to their work.
Features
Tool bag holder
Ring for safety harness
Single-hand controls (up/down, extend/retract, continuous 2 speed rotation)
Rotation handles
Tuck- away upper forks receivers
Track and rollers (130 degrees rotation)
Upper fork tightening knobs
Lifting eye
Lower forks (retracted position)
Rear step (lowers to two steps or raises to slide out of the way)
Electric actuator (automatically levels every 5 degrees)
Rounded front to eliminate working over the corner
Foot brake to hold rotating forks in place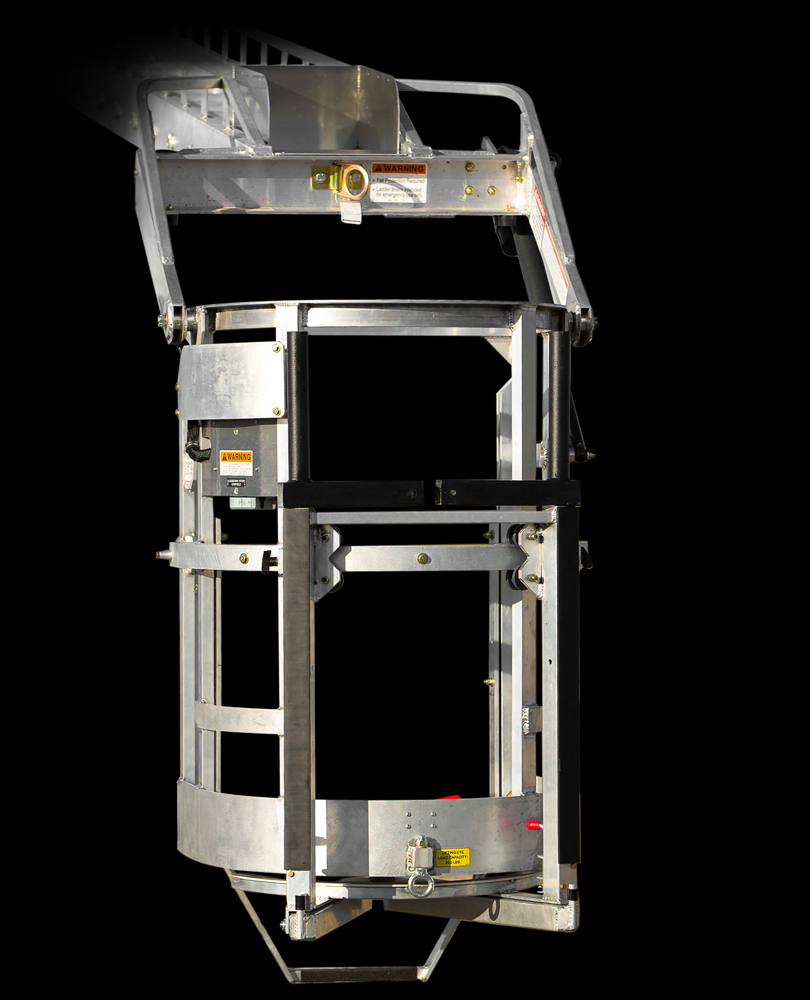 1
Automatic leveling cylinder
2
Simple, serviceable electronics in durable weather proof enclosure
3
Rotating fork system for easy material handling
5
Rounded front eliminates working over corners
6
400 lb. bucket capacity gives a 200 lb. installer an additional 200 lbs. to lift a sign.
7
Lower forks for cabinet signs and larger channel letters