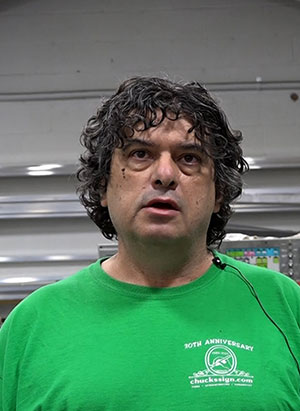 Carlos Martins
Owner of Chuck's Signs
Van Ladder Bucket Trucks
"It comes fully equipped with accessories that help you easily install a sign by yourself if needed."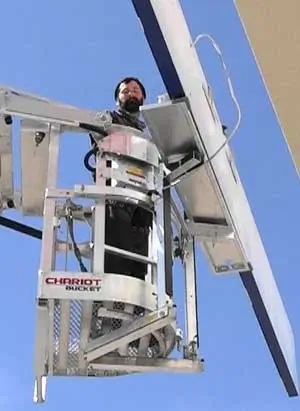 Collin Hoffman
Installer at SignMinds, Minneapolis, MN
Van Ladder Bucket Trucks
"The Chariot Bucket is definitely a step up . . . It's a lot of great innovation."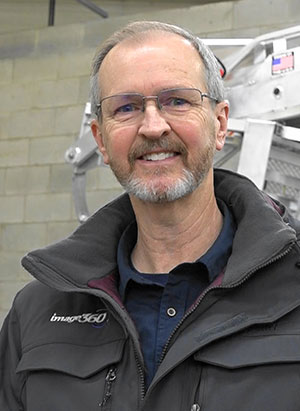 Bruce Bloomquest
Owner – Image 360 – Richmond, VA
Van Ladder Bucket Trucks
"I'm happy with the truck. It's the only truck I'll ever need."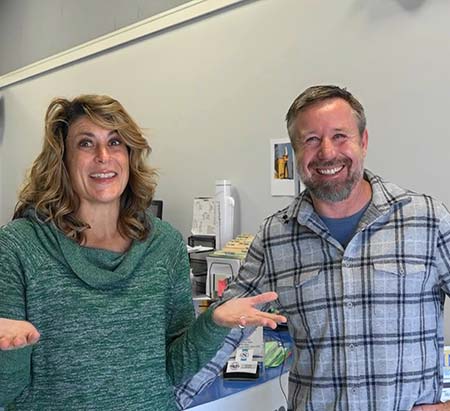 Clark & Andrea Wilson
Owners – Southern Signs
Van Ladder Bucket Trucks
"Essentially, we purchased another employee that's going to help with hands in the field."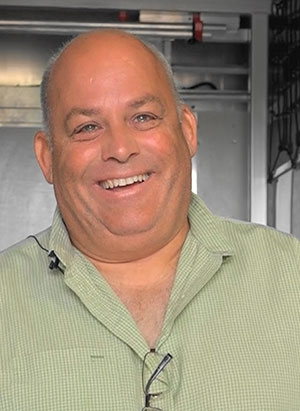 Jairus Blouin
Lead Installer at FASTSIGNS Clearwater
Van Ladder Bucket Trucks
"Sign installing is the best job I've ever done. It's never the same twice."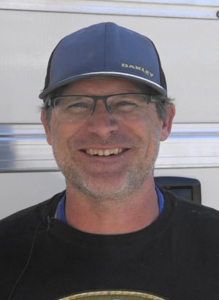 Tony
Installer: Classic Sign Services
Van Ladder Bucket Trucks
"I like the quietness of the electric. You don't have a big diesel running in the background."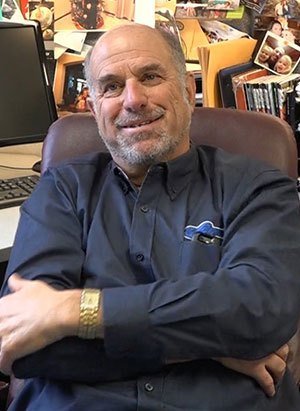 Bob Gruber
Partner & CFO – Scenic Signs – St. Cloud, MN
Van Ladder Bucket Trucks
"In a matter of three or four years, this truck will pay for itself with not sending two vehicles to every job . . ."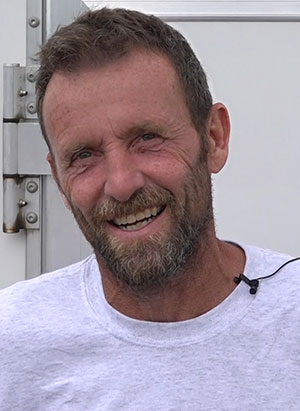 Rick Kinder
Lead Installer at Precision Signs – Austin, MN
Van Ladder Bucket Trucks
"What would normally take two guys to do, I can do by myself in that basket."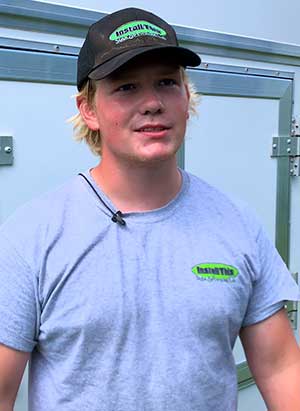 Alex Miller
Installer: Install This Sign and Awning Co., Minneapolis, MN
Van Ladder Bucket Trucks
"It saves so much labor because you can do everything with one person."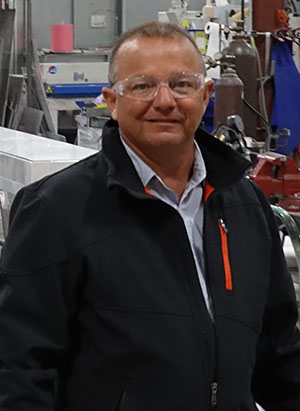 Todd Thomas
Owner of Creative Sign Company Inc., De Pere, WI
Van Ladder Bucket Trucks
"Having a vehicle like this with its flexibility and economy would be very beneficial for any sign company."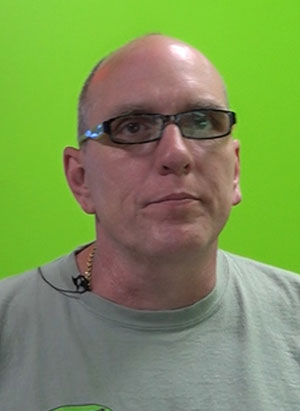 Paul Miller
Install This Sign and Awning Co., Minneapolis, MN
Van Ladder Bucket Trucks
"We have six Van Ladders right now and our annual cost of maintenance has to be under $500 apiece."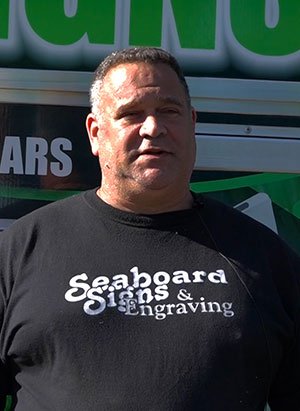 Brian Cabe
Seaboard Signs, Myrtle Beach, SC
Van Ladder Bucket Trucks
"The Van Ladder is much more versatile than my other truck—no outriggers, pulls into a single parking spot, one man, plenty of storage . . . makes it simple."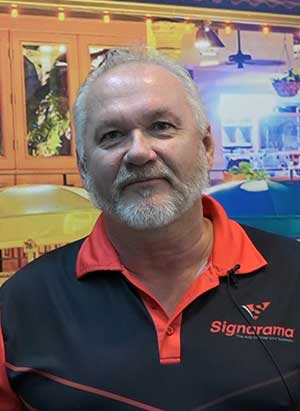 Bruce Ahlswede
SAR Sign Service – San Antonio, TX
Van Ladder Bucket Trucks
"You Can't Find a More Cost-Efficient Service and Installation Bucket Truck"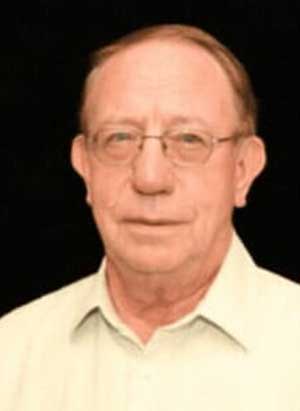 Duane Millard
Allied Electric Sign and Awning
Van Ladder Bucket Trucks
"We discovered the Van Ladder was agile, and flexible, and reliable and maneuverable, and so it became preferred by our service techs."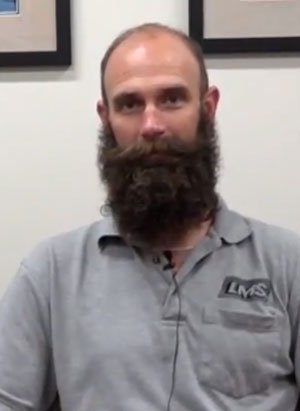 Matthew Berrett
Operations Manager - Lighting Maintenance Systems
Van Ladder Bucket Trucks
"They are really easy to get a hold of…and talk to someone with extreme in depth knowledge of the product. They have all the answers."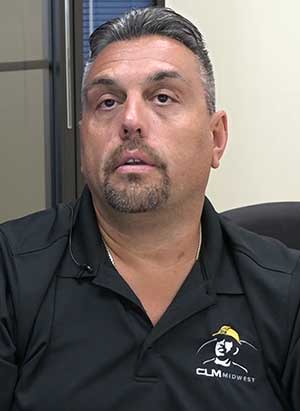 Guy Lollino
Owner: CLM Midwest
Van Ladder Bucket Trucks
"The support with Van Ladder has always been #1 with us."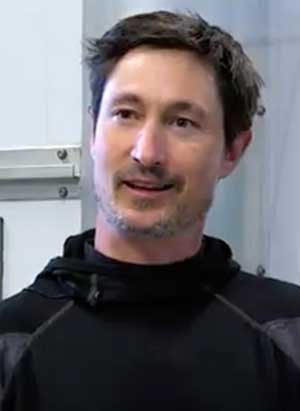 Mark McKee
McKee Sign Service
Van Ladder Bucket Trucks
"It is easily capable of allowing me to keep any product I need…"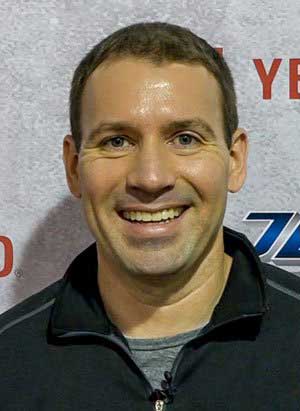 Michael Dick
JDI Signs and Graphics
Van Ladder Bucket Trucks
"The new way we wanted to do services was to have everything on the trucks, so we decided to look at something that had good cargo area, and the Van Ladder fit that mold"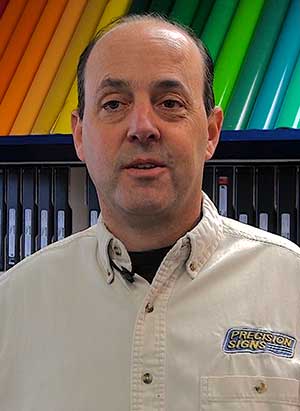 Jon Boyer
Precision Signs
Van Ladder Bucket Trucks
30 employees

27 years in sign business

manufactures, installs, and services signs

Van Ladder Customer for 18 years
We've slowly replaced our previous aerial ladders with the longer-reach Van Ladder product.  Today's lifts are aluminum, which makes them lighter, so we can more easily put a longer reach ladder on our vehicles.  Our fleet includes ten 45' Van Ladders, which can handle 98% of our work.  We rarely need to rent a lift to reach higher for a job.  Not having to deploy outriggers speeds up the service time, which in turn saves the customer money.
We came to choose the Van Ladder product for its overall value and features not found in any other aerial device.  The Van Ladder itself is a very rugged unit , easy to use , easy to maintain, and easy to make any repairs.  The lift functions very smooth for an electric unit with multi-function capabilities . Though the ladder would look to be lightweight , it is actually very ridged due to the traveling lift cylinder mount.  This is combined with a chassis and body combination that has a wealth of storage space and is easy to drive.  Not needing the chassis engine running while the lift is being used is also a great profit aspect for the end user. The staff at Van Ladder are all very professional and are constantly striving for new ideas and superior customer support.  We recommend the Van Ladder to our customers because we see the value in all of these features.  Value means profit and profit means long standing relationships with our customers.
I bought my first Van Ladder in 2008 and traded it for the new one in 2014.   Before Van Ladder, we had to depend on outside help for measuring and installing.  The ability to do it in house has made quoting and service much easier and faster. Increased sales and profits are the result.  We rarely have a situation that our Van Ladder does not meet our needs.   It is very easy to use and maintain.  The battery operation works very well and saves gas and engine wear.  The few times that we have had an issue with our unit, the folks at Van Ladder have been very helpful getting the problem solved.  I highly recommend Van Ladder for all of the above reasons. The Van Ladder allows us to reach the places we need to reach and we can carry everything we need for the job enclosed in the van.
I have used Brinks Van Ladders exclusively for the past 15+ years. I have found the quality and reliability of their units to be second to none. Being able to utilize the entire inside of the vehicle for parts storage has proven to be very important to my business.  The entire staff is very knowledgeable and honest without question.  As long as they are building Van Ladders, that is what I will buy.
Fill out this form and send us your experience with Van Ladder.