With a 45' working height and 31' side-reach, the Van Ladder can reach most of your sign and lighting work. The all-electric Van Ladder runs on three deep-cycle batteries, allowing you to work without the vehicle running. Then, when you're driving down the road, the alternator recharges the system.
From a maintenance and service standpoint, the Van Ladder's cost of ownership is a fraction of a typical hydraulic bucket truck. With no internal hoses, easy-to-access electrical components, and second-to-none free phone support, there's very few problems that can't be solved in minutes, allowing your tech to keep moving.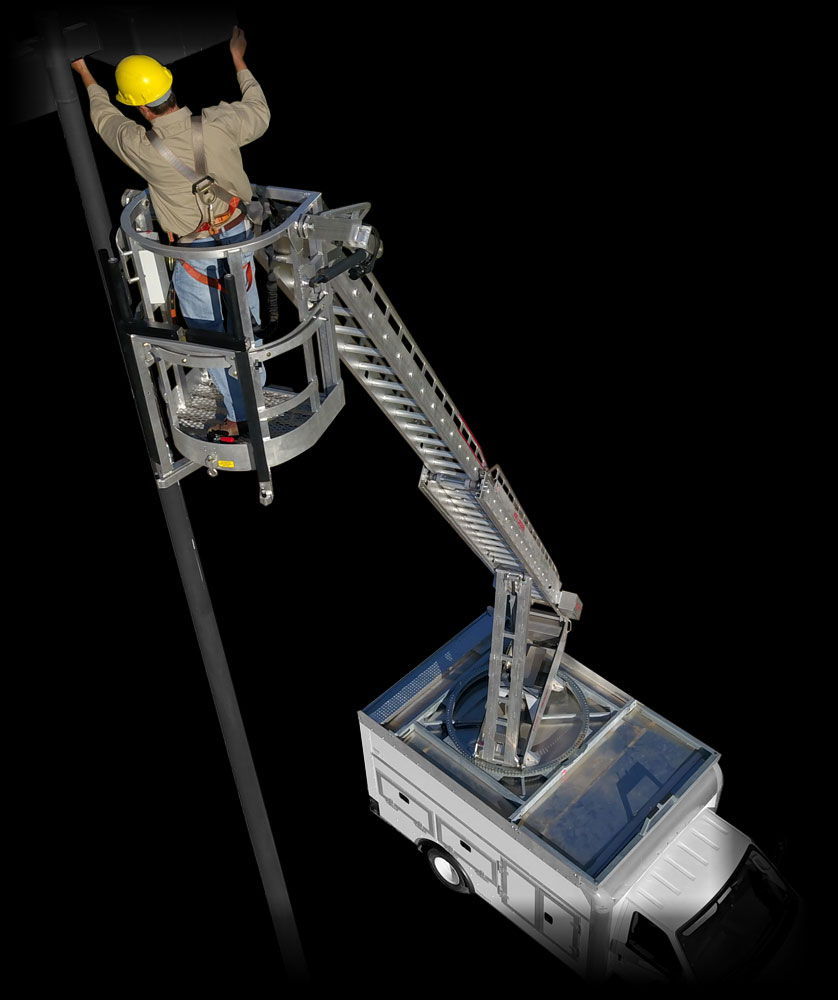 2
Automatic leveling cylinder
3
Fly section with 13' telescopic travel
4
All three directional functions can be operated simultaneously without a reduction in speed or power
6
Maintenance-free rotation ring with 360 degree continuous rotation
7
Van Ladder's sturdy lightweight aluminum construction
With the front bumper entry system and 31' of side-reach, a technician can pull into a single parking stall and span storefronts without needing outriggers.